Per Se
It's hard to visit New York in the months of October and November and stay away from Per Se. There's one reason. Truffle.
Acolades
Michelin Guide Rating - 3 Stars
Plegrino List 2015 - Number 40
Courses
Bubbles To Start
2004 Dom Perignon, Epernay and a MV Billecart-Salmon Rosé, Mareuil-sur-Ay
Cornets
Salmon Tartare with Sweet Red Onion Créme Fraîche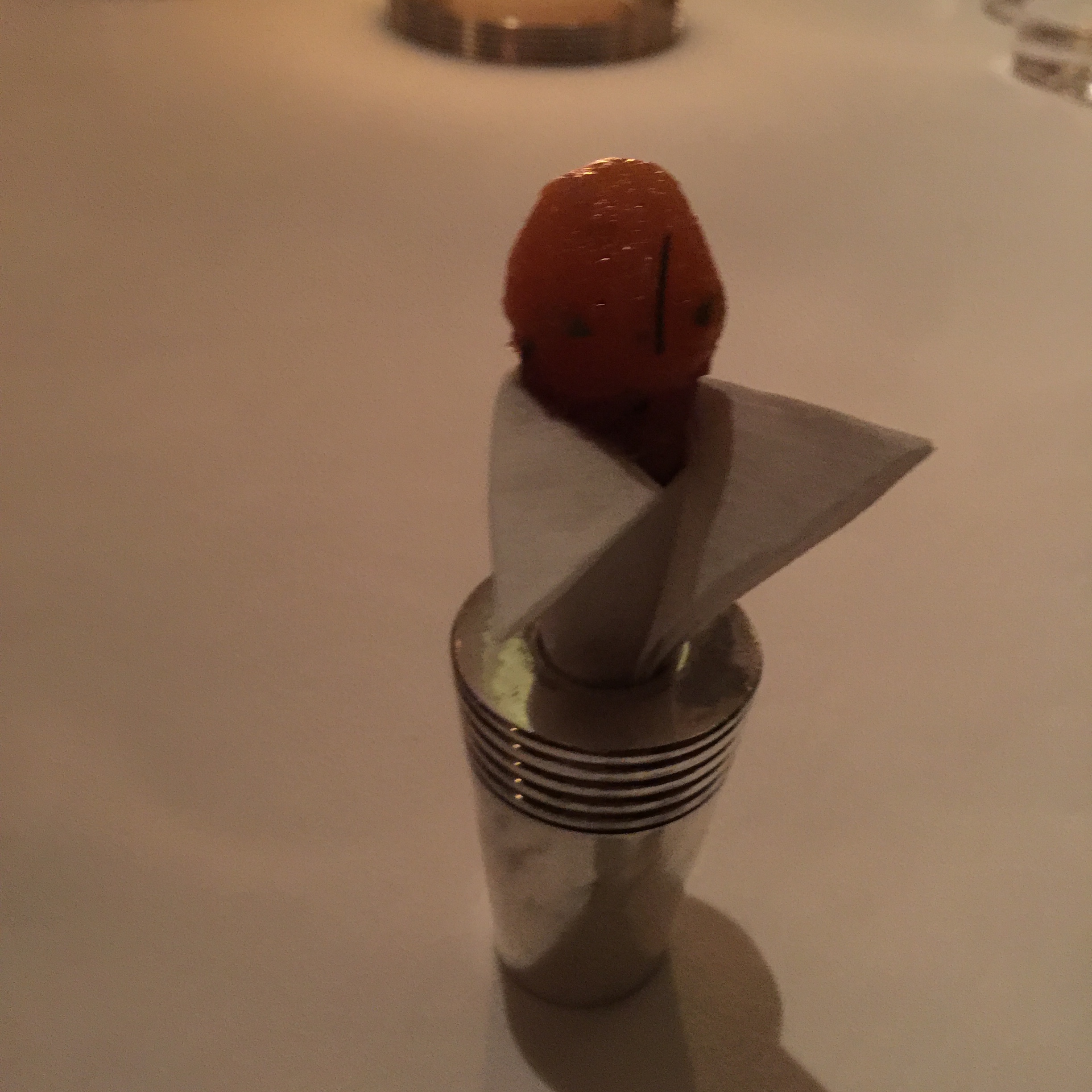 Oyster "Pot Pie"
Wine: 2014 Domaine Francine et Oliver Savary "Fourchaume" Chablis ler Cru
Tsar Imperial Ossetra Caviar, Buttermilk "Biscuit", Wilted Arrowleaf Spinach, and Celery Branch Salad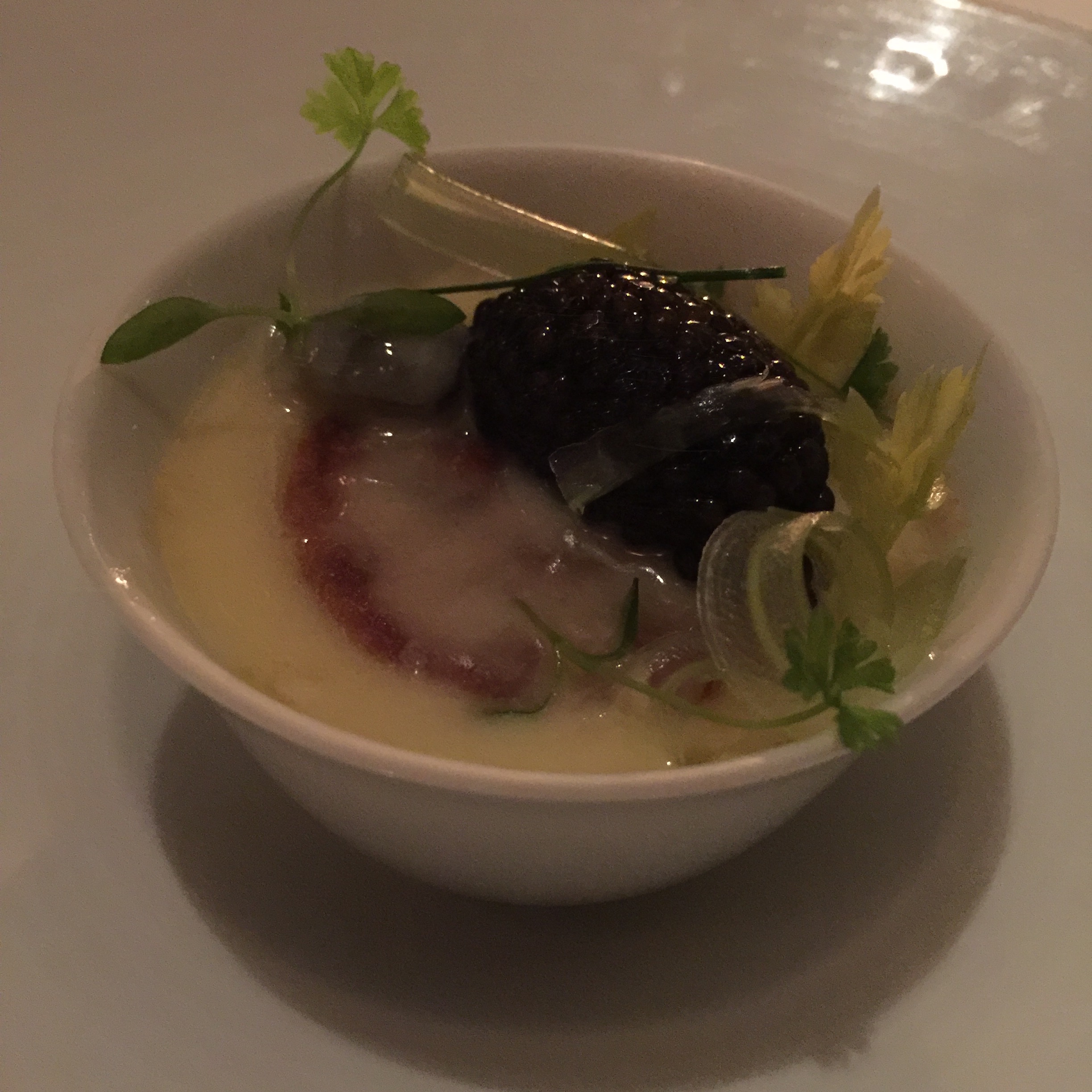 Terrine of Hudson Valley Moulard Duck Foie Gras
Wine: 1998 Chateau d' Yguem, Sauternes
Parsnip Chips, Ruby Red Grapefruit, Sicilian Pistachios, Belgian Endive, and White Gold HOney with Toasted Brioche.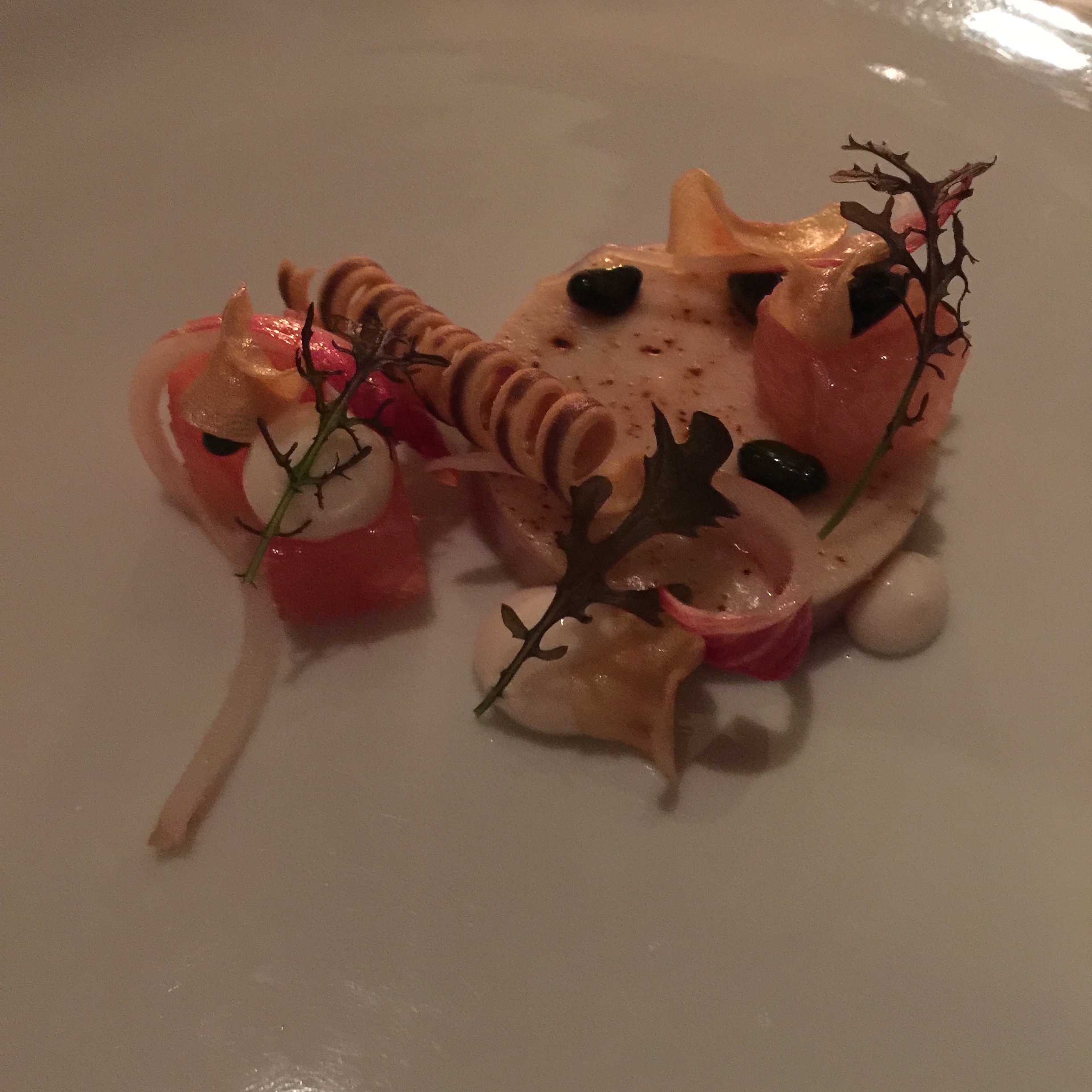 Confit Fillet of Atlantic Halibut
Wine: 2013 Kistler Chardonnay, Vine Hill Vineyard, Russian River Valley
Garnet Yam Panade, Heriloom Radishes, Salsify Root, and Pumpkin Seed Pesto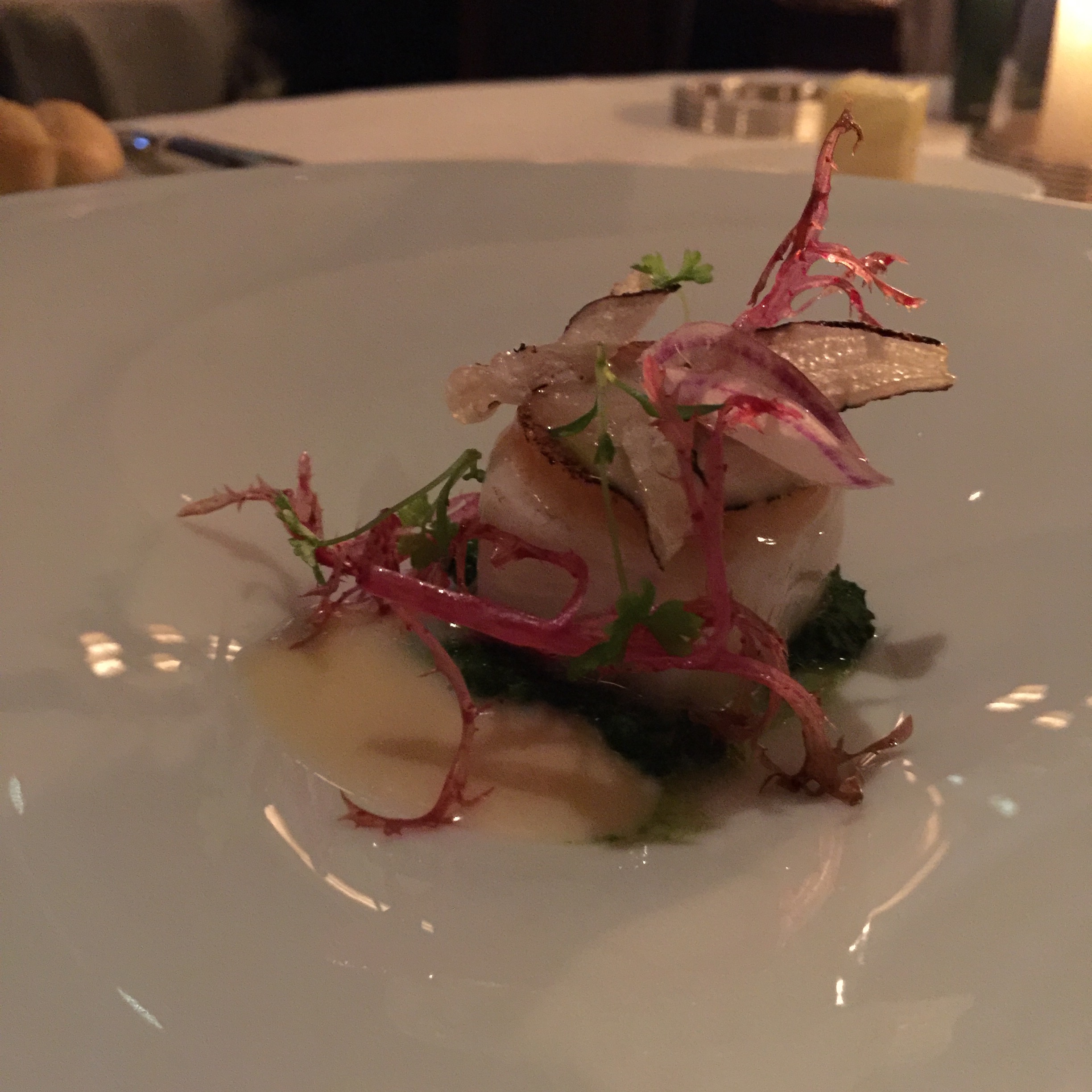 Charcoal Grilled Nova Scotia Lobster
Wine: 2013 Kistler Chardonnay, Vine Hill Vineyard, Russian River Valley
Slow Roasted Cabbage, Honeycrisp Apples, English Walnuts, and Sweet Carrot Purée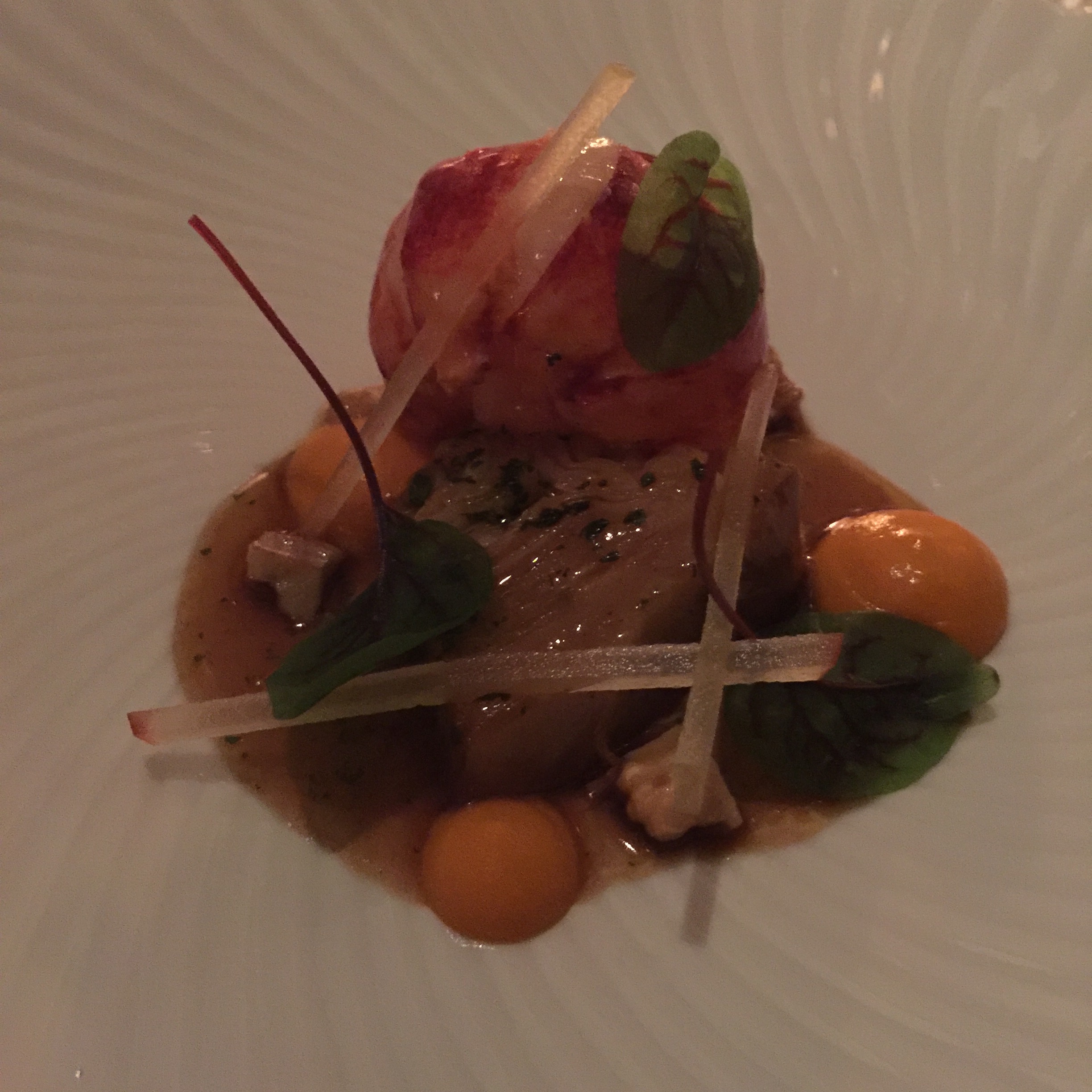 Carnaroli Risotto Biologico
Wine: 2011 Gaja Nebbiolo, Barbaresco
Shaved White Alba Truffles, Castelmagno Mousseline, and Beurre Noisette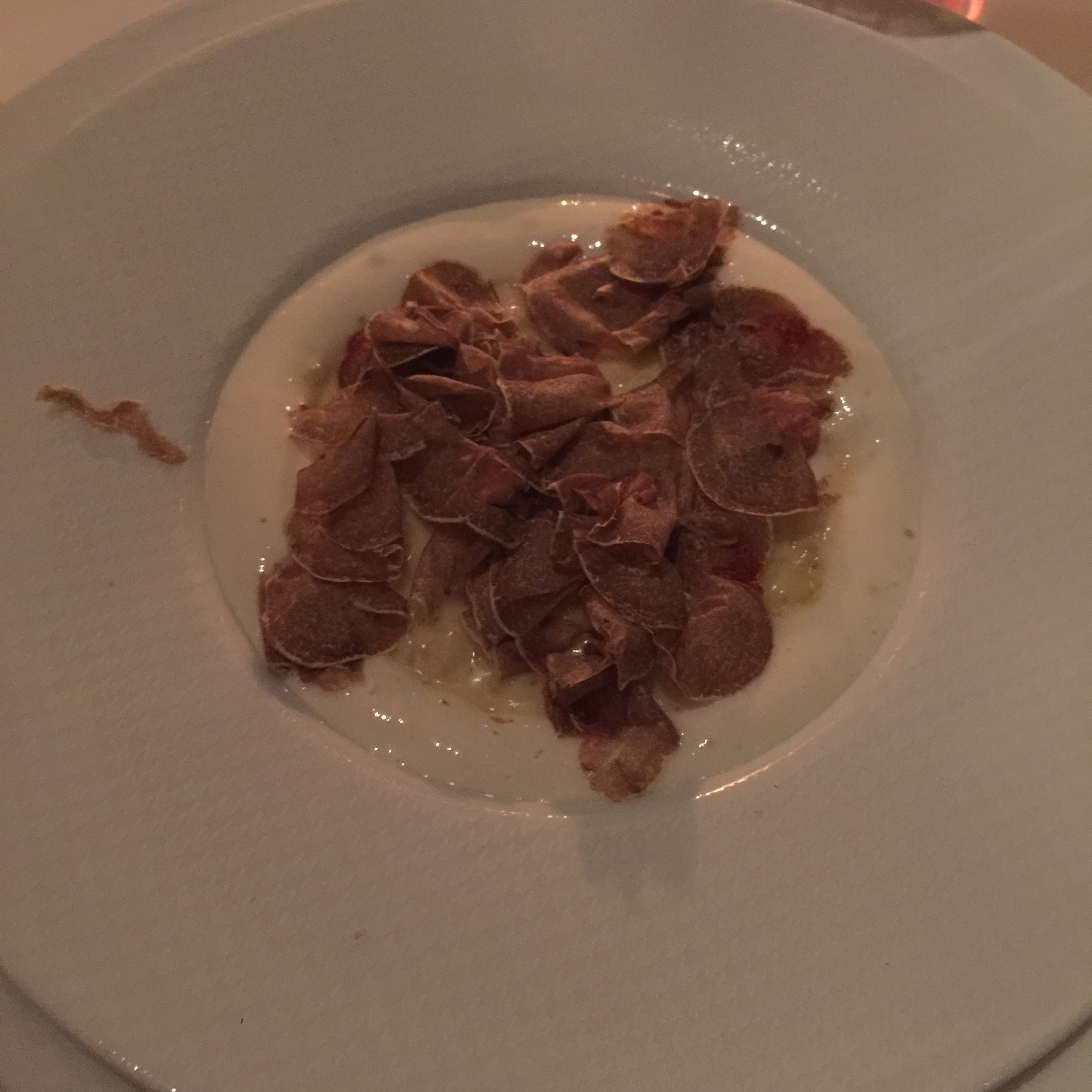 Elysian Fields Farm's Lamb Saddle
Wine: 2012 Kenzo Estates "rindo" Meritage, Napa Valley
Swiss Chard Ravioli, Canterelle Mushrooms, and Sunchoke Rösti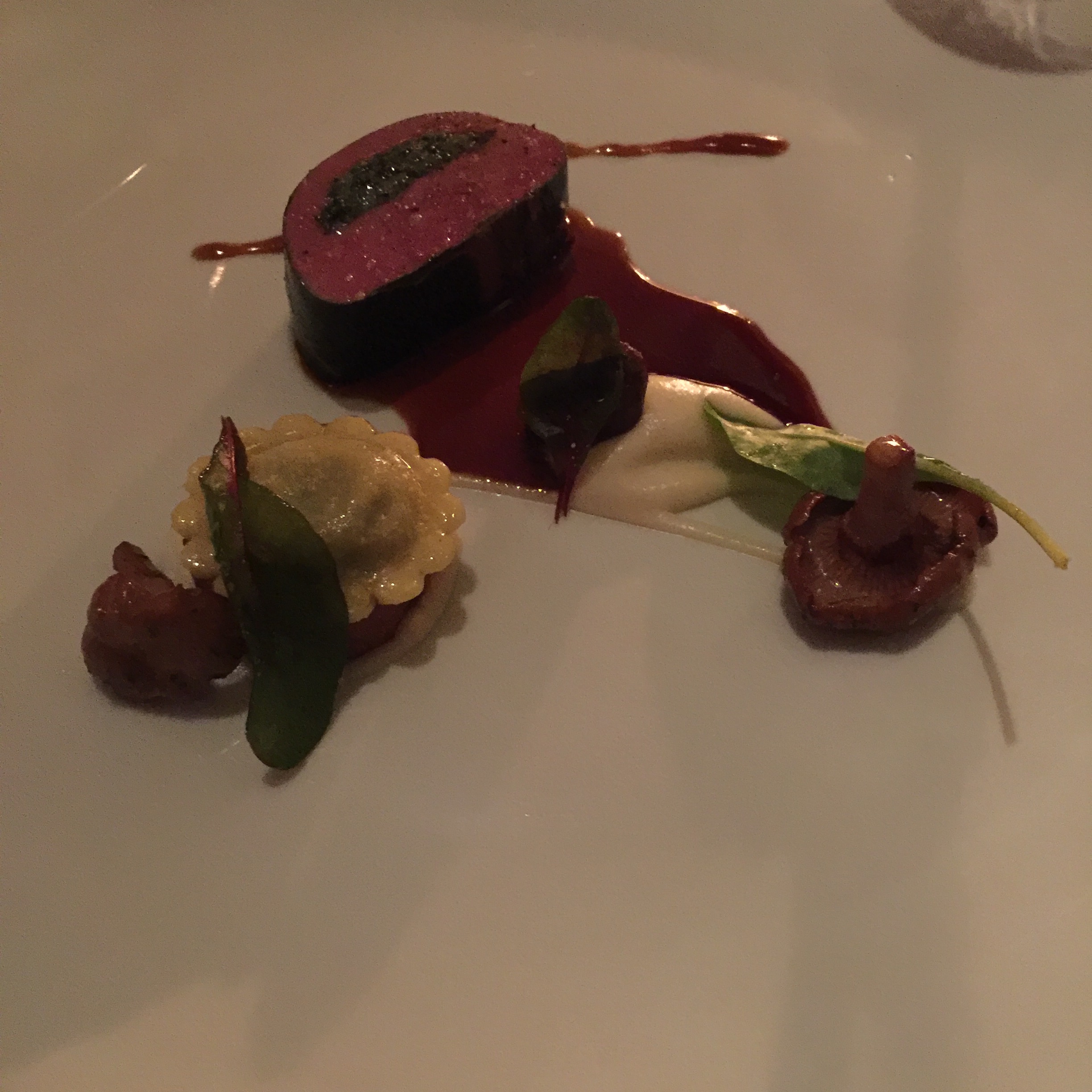 Consider Bardwell Farm's Dorset
Wine: 2012 Kenzo Estates "rindo" Meritage, Napa Valley
Brown Butter Shortbread, Cranberry Chutney, and Fennel Relish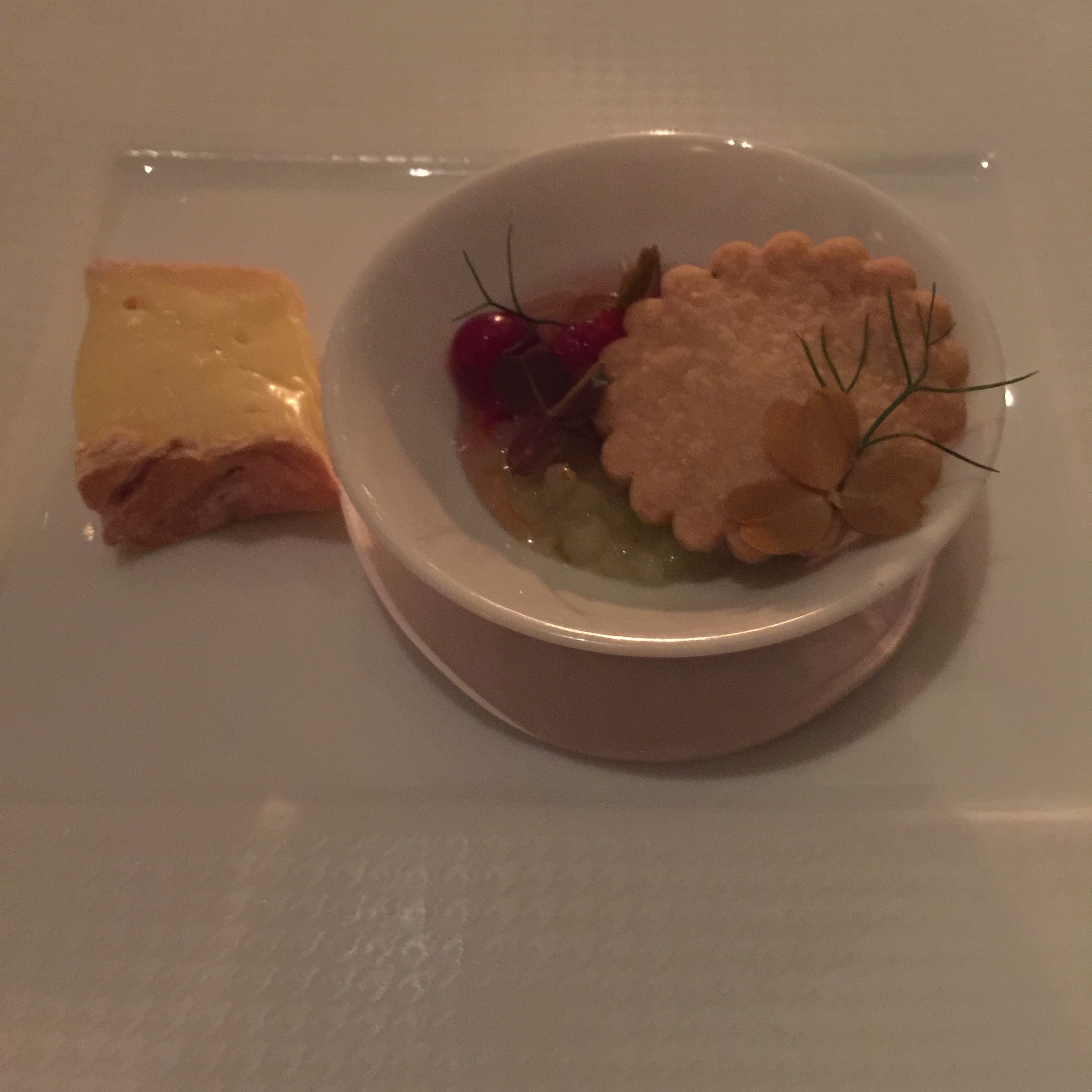 Pallet Clenser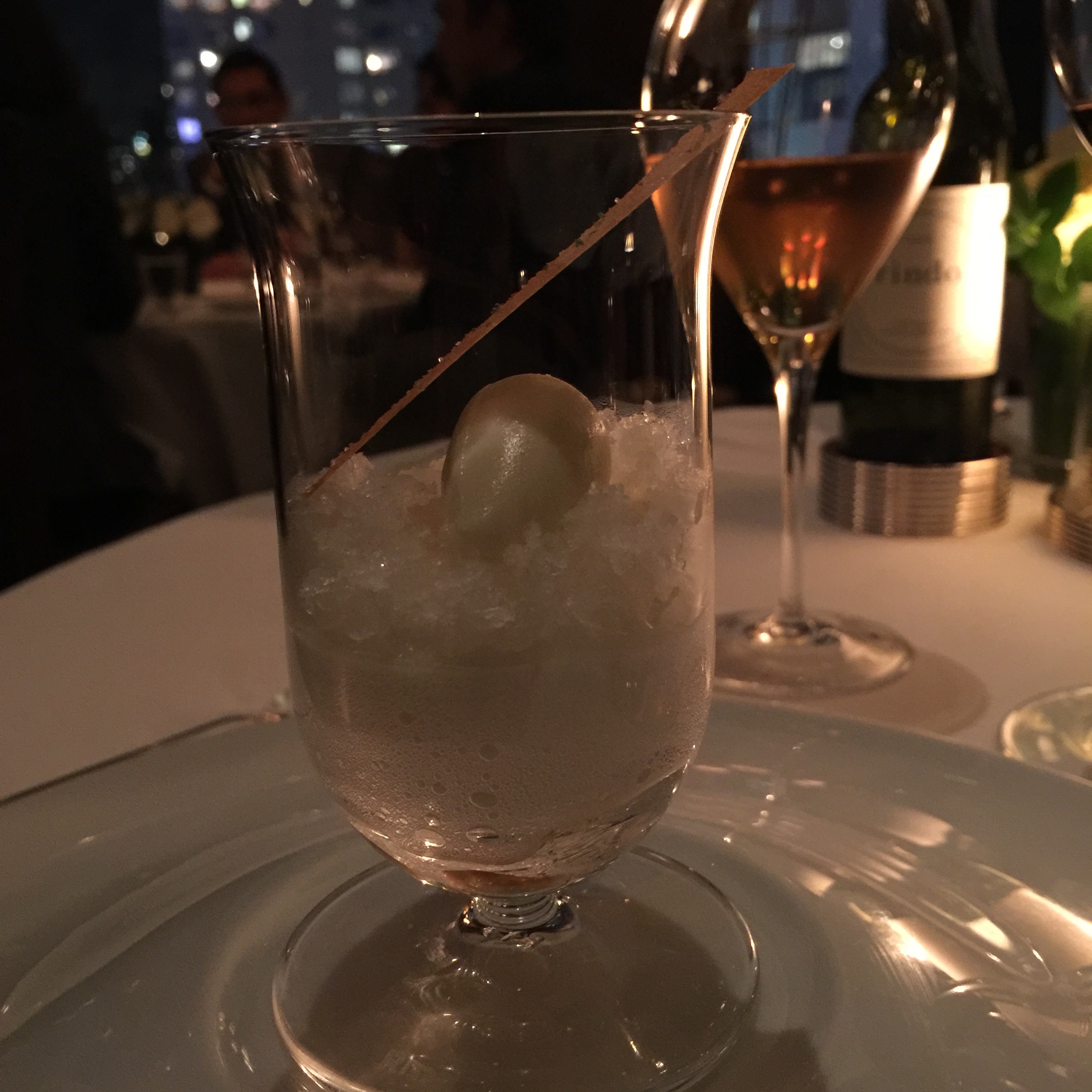 OMG DESERTS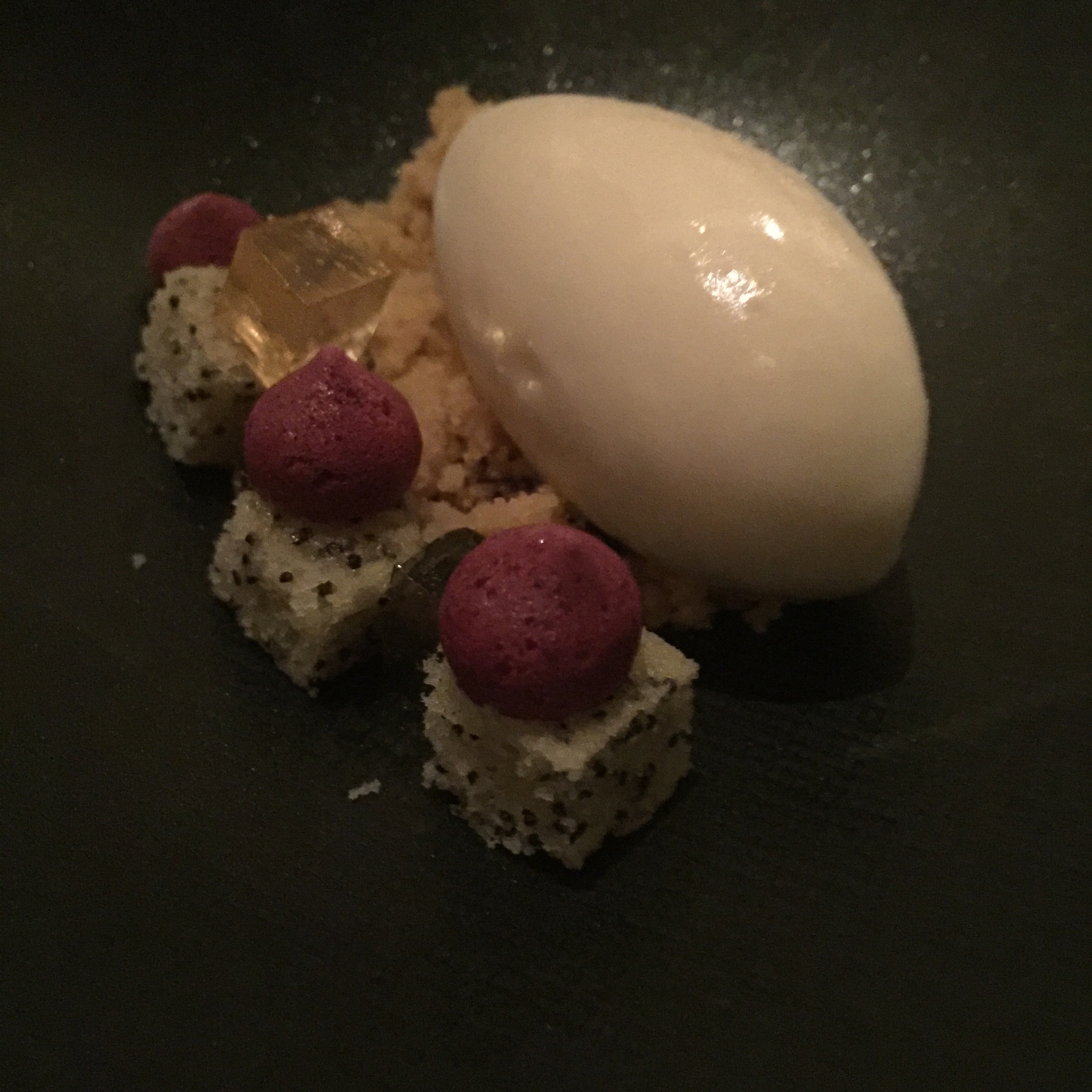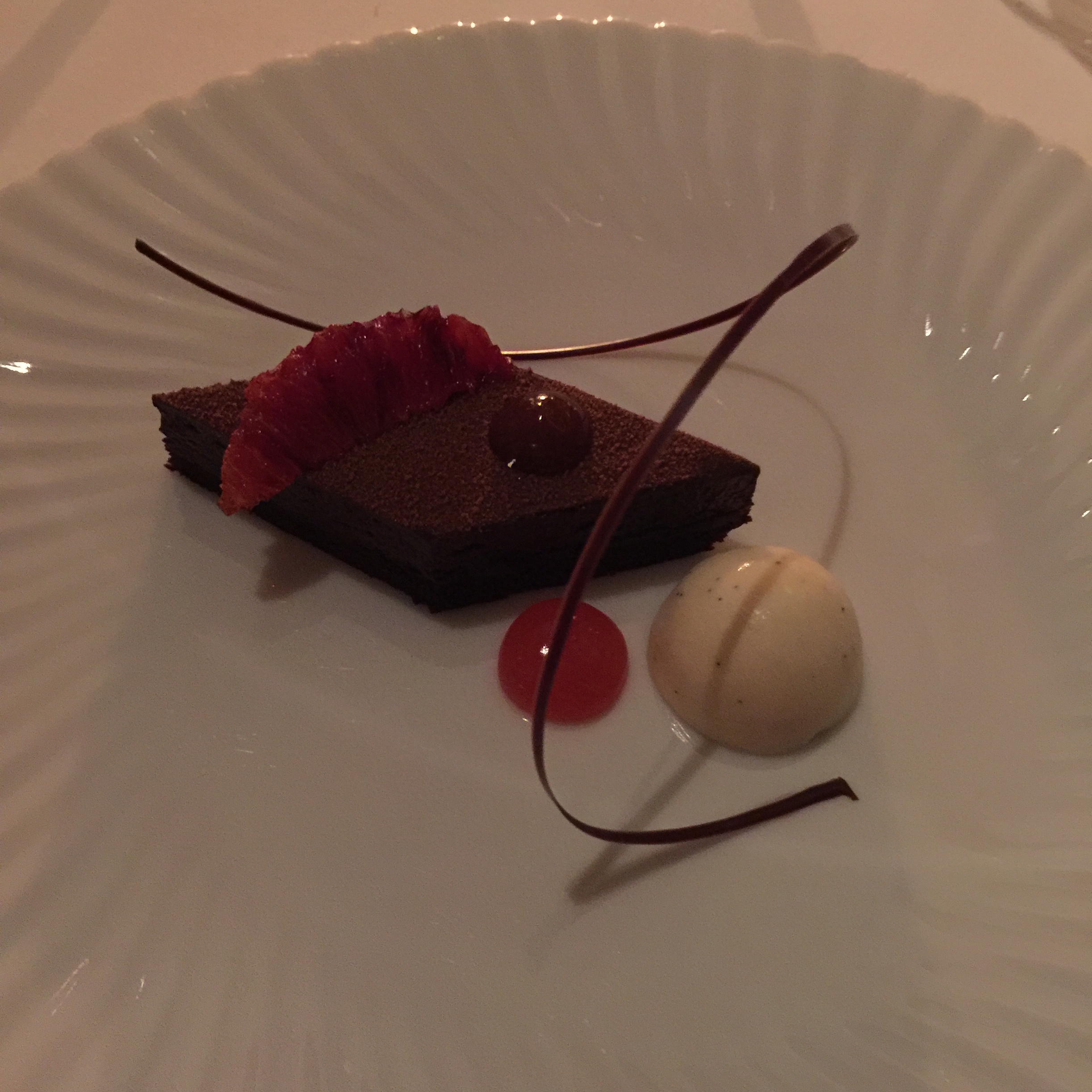 "Coffee" and Doughnuts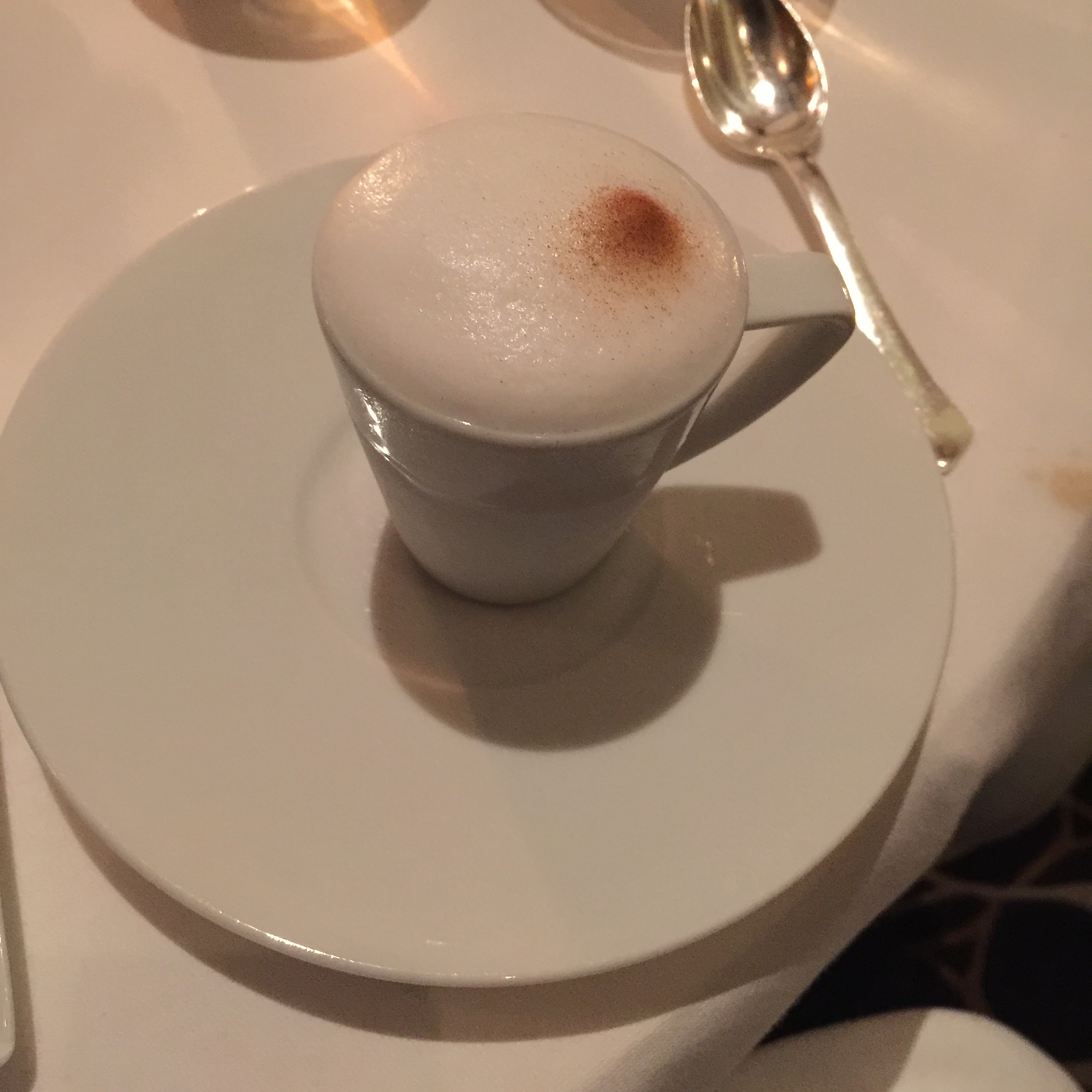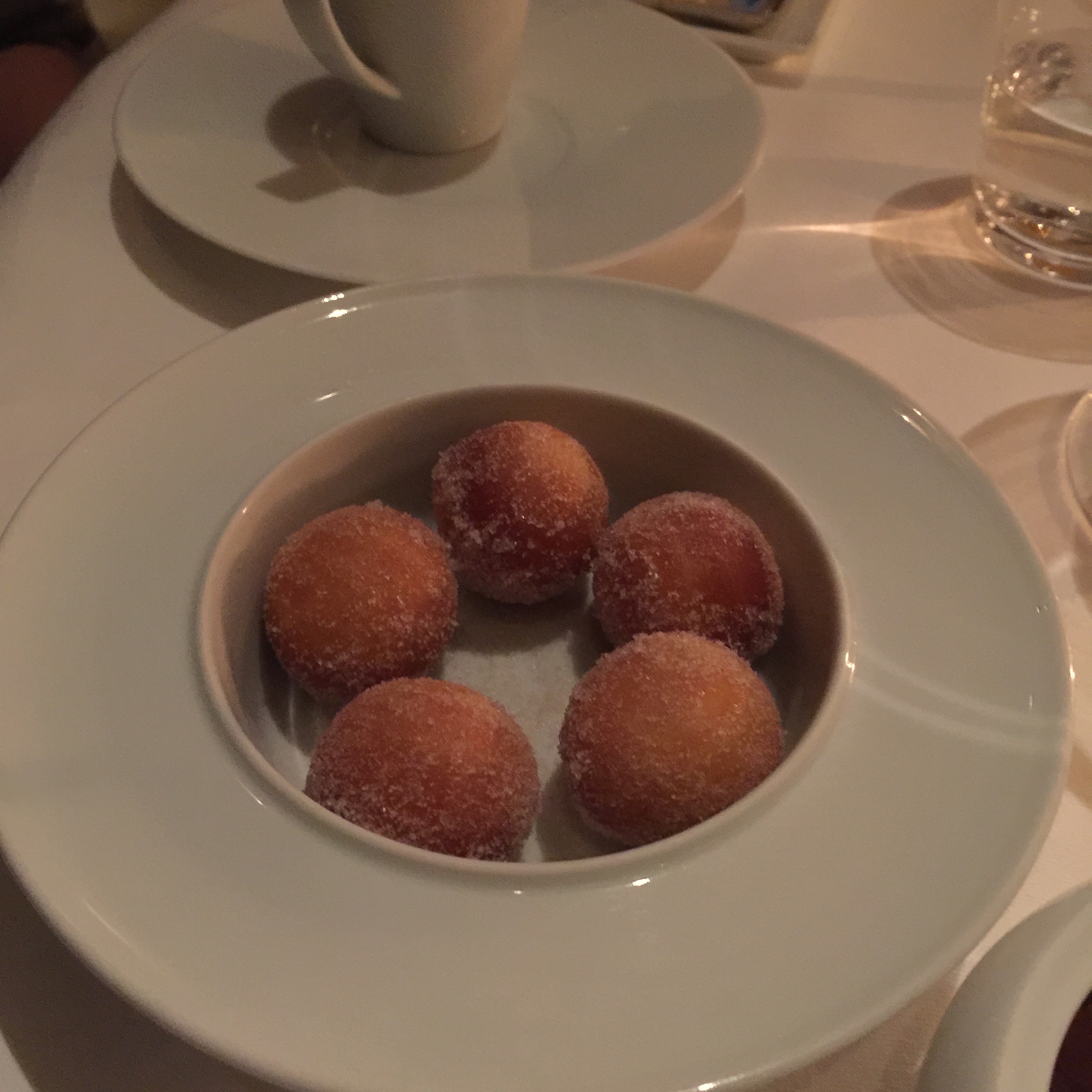 Petits Fours